Who I am, Where I am
A little about me...
---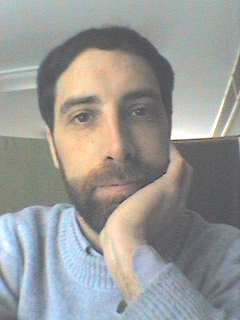 A little bit about me...
One difference with doing business on the web, is that you never get to 'meet' your customers (or vice versa) except through email.
So instead of just a name - I thought that you might like to be able to put a face to the name 'Richard Smith'.
I was born and brought up in southern New Brunswick, Canada - where I still live. I was home schooled by my Mom and Dad (he had become a supervising principal of 9 schools outside of Toronto - until he decided that life and time with his family were more important than being pressured each day by the school district).
Growing up, the woods meant the most to me - each day after our lessons, my brothers and I would head out (walking in summer, skiing in the winter) and see what unexplored places we could find, or what birds and animals we could see. Many spring mornings, we would get up as the sun was rising, and head off into the woods to see which birds had returned that day. There is nothing quite like getting up early on a spring morning, with the sun shining, and all the birds calling and singing their hearts out - it's hard to feel anything but good when everything around you is so happy...
The hardest part of growing up was when we were forced to move from the house that Dad had rented since returning to NB, and leave behind the gardens that we had cultivated, and all the places that we knew by the names we had given them - 'the chickadee nest path' that went past an old birch stump that one year housed a family of these wonderful little birds, the 'camp stream' (named because one winter years before there had been an old pulping camp along it's bank), 'pine knoll' one place that we would picnic under the sighing boughs of a large eastern white pine tree.
Eventually we moved to 'The Francombe Place' (the older lady that we got the property from always called the woodlot by the name of a former owner - and the name just stuck with us). After spending many hours, days, and years we have carved and shaped the woodland into what we now call home. I look forward to the time when I have a family... and can share it with them.
I started etching because it intrigued me, and the more I did, the more I was intrigued with the art. To me it is much the same as watching a bonfire, or a fireplace - I never tire of looking at glass etching. I don't know what causes that, but I think it has to be because of the 'fragile' nature of glass, and that the etching becomes one with it - both an exciting (and for the etcher) a terrifying result because if there is a mistake made, it can't be hidden. I didn't find much written on the subject back when I started, so most of my knowledge has been gained from finding out what works (or doesn't), trying many different techniques and asking a few questions. I view myself as a perfectionist by trade, and I believe that my customers would agree with me...
I don't look at things the same way many people do. There is so much more to life then saying 'how much can I make from this'. I don't view etching only as a way to earn a living, but as something that I really enjoy doing. I have been told that "I am crazy" to give free information to "competitors" from my website by answering their questions, but I like to help people - my Dad being a teacher, I probably picked it up from him. Just think where we all would be if nobody (starting from before time) had ever shared anything with others because they figured it would be against their best interest.
I think sometimes that I am so 'lucky' to be able to create etchings, and when it's finished take a look at it and be able to say -"I made that". It is a very satisfying feeling inside. I think that it is really neat that some of my work is in different places through out the world, and will last after I'm gone...
I look forward to making something special for you...

Where I am:
I live 'off the beaten track' in the woods of New Brunswick (one of Canada's four eastern provinces) beside the beautiful Saint John River (known to some as the Rhine of America). I canoe on the river, and hopefully one of these days I'll finish building my kayak to use on the river - still exploring...
Below me is the site of the first permanent European settlement in this part of North America, started in 1610 by the French as a trading post for the Micmac and Maliseet Indians and now known as Caton's Island.
Write me:
Richard Smith
90 Gorham Rd,
Glenwood, Kings Co, NB Canada E5M 2N2
E-Mail me:
Design/Etch by Richard Smith richard@designetch.com
---
Home ~ Heraldry ~ Furniture ~ Partitions ~ Art ~ Tankards ~ Plates
Glass Etching Introduction ~ Quote/Order Information
---
Take a surf over to our province of

- it's a super place to live or visit anytime!