---

Ordering Information

---
---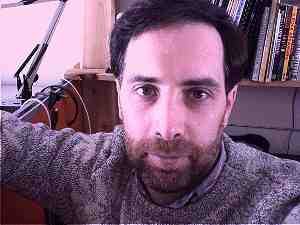 Whether you are ordering 2 glasses as a wedding gift, or 600 for a convention, I take great pride in my work. I am not a company, but an artist, that takes personal attention to your order - I have been sand etching glass for over 25 years now...

I started etching glassware after placing my website online in 1996 (prior to this, I concentrated on flat glass and mirror panels). In the past 13 years, I have supplied thousands of glasses to people, groups, and stores all across the US, Canada, and a scattering around the world (this is in addition to my flat glass and mirror etching). These have been for fundraising and conventions; for re-sale; glasses or votives for weddings and parties; or just as special mementos.

You may be concerned about ordering from me because of the chance of breakage in shipping - I crate most of the glasses (some of the tankards are very strong and don't require crating). Out of all the glasses that I have shipped these past 12 years I have had around .5% break during shipment (that's 5 glasses out of 1000). My prices include the crating of the glassware for shipping (and they are packed well... some of my customers "complain" that they're packed too well!). There is no freight company that will let me purchase insurance to cover breakage. Here are my terms: I will supply replacements and re-etch any broken glasses free of charge, all it will cost you is the freight charges on them - this is a much better deal then I get from my suppliers: if I receive broken glassware, I take the loss, AND have to pay the shipping...

Thanks for stopping by, and I look forward to hearing from you.

Cheers,


Read what some of my customers have said here.



---
Costing & Etching Options:
Prices:
The prices on my glassware pages include the supply of the glass, and the etching the same image and/or text on the glass in the same one spot. They are in US funds, as most of my glassware is shipped across the border to the US. Prices are subject to change, if the cost to me of the glassware increases when I order it.
My pricing is sometimes flexible, let me know what you are doing, and I'll see if I can do better. If I see that over time there could be more orders placed, I could give you the next volume discounted price. Or, maybe you are only etching a single name on 30 glasses. Or, if you are trying to raise funds for a worthy cause - tell me about it.
Etching options:
To etch a second spot on glasses (say the opposite side, or around a foot of a stemware piece) there is an additional charge of $1.50 per glass (small shots and votives would be less).
If the glasses are to have custom etched names on each glass, this will cost an additional $1.75 per glass.
If you can supply the image that you want etched in two colour artwork (see below in Image Information), there is no setup charge on an order. If you can't there could be a minimum $25 to re-create the image to a usable one (cost depends upon how much work is involved, and how many glasses you are ordering - for instance, the dog image below, would usually have cost $80 to create, but, my customer placed a large enough order that I discounted the image preparation cost.
Shipping and Customs charges for US and Canadian Customers:
I charge only actual freight charges - the cost of crating or boxing the glassware for shipping is free. I usually ship via UPS or FedEx ground, and can have the freight charges billed to your account if you wish, or, I can figure an estimate on the freight costs, and I will bill you. My shipping estimate will include all charges to have the glassware delivered to you.
Shipping and Customs charges for Other International Customers:
I charge only actual freight charges - the cost of crating or boxing the glassware for shipping is free. Dependent upon destination, I will supply quote for shipping only, any duty, taxes, VAT etc levied by your country is the responsibility of the recipient.
I can also send by other carriers of your choice, and if the order is a small one, I can mail it.
TOP
---
---
Samples available:
A sample of the glass you are interested in is available, etched with your image and/or text for $25, if an order is placed within 90 days (most of my samples do lead to the job...) I will deduct $10 of the sample charge from the order. Some of the more expensive glasses may not have as much deducted - email me to find out.
If there is considerable artwork required for the sample, there should be at least a 50% chance you will be ordering from me - obviously, you can understand that the costs for a sample don't cover my time, I don't mind supplying samples to possible jobs, but can't just etch and send free glasses.
---
Placing an order:
What I need before sending a firm quote:
1. Size and name or type of glass, or order number from my styles pages.
2. Quantity required.
3. A look at the image that you want etched - just attach it to an email.
4. If you want an estimate on shipping, I will need your zip code
What I need before starting the order:
1. 50% deposit on the total (or, pre-payment if order is under $150 - if I have to order special glassware, I require the deposit before placing the glassware order)
2. If the glassware has a handle, I need to know if you want the etch on the side facing you when the handle is held in your right or left hand.
3. The font style that you want any text etched in.
The remaining 50% will be invoiced with the shipment, and due upon delivery to you of the glasses.
Payment should be to Richard Smith, as I am an artist, and not a company
Glasses come bulk packed in boxes from 6 pieces to 6 dozen - this is how they will be shipped to you once they are etched. For large orders, I can get custom made boxes for any number of glasses if you require them. For an idea of costing on 50+ boxes, a fitted plain brown box for 4 regular sized glasses would cost around $2US each
Timing:
Once I have received the deposit, if I have the glasses in stock I can usually ship within a week to 10 days (a 600 glass order takes a little longer...) If there is a rush, I can speed this up: I once supplied glasses (130) to a convention in Wisconsin on a Saturday, and I only got confirmation the Monday before - the glasses were etched in two LONG days, and were shipped out on the Wednesday.
If I have to order the glasses, I can usually have them delivered to me from 7-14 days.
Pay by credit card securely through:
No charge to join or send money.
TOP
---
Image information:
File type and emailing a file.
To send me an image via email my prefered file type in two colour artwork is a .gif file, as it isn't too large but the quality is still good. If you are sending a greyscale/colour file to be re-drawn, probably the best file is a .jpg, as it is very common, and works well between platforms. The image can be attached to a normal email, and sent to me.
Most my images are either supplied by my customer, or drawn by me, I rarely use or have "clipart" images. Once I have the artwork finished to my satisfaction, I email a copy to my customer for their approval before I actually etch the glassware.
Size of Image:
The size image that is best for a normal glass, would at least fill your computer screen, when you are viewing the image at 1:1. I don't mean by this that you should just re-size the image - if the image that you want etched is only an inch or two large when viewed at 1:1, and it is re-sized to 7" wide, the lines in it will be so jagged that it will be unusable without re-drawing it.
Size of Etch:
The size of the etch will be dependent upon the glass, and the what is to be etched. I can etch a larger image on a round straight sided glass, then one that has a double curve to it - to illustrate this, try wrapping a piece of paper around a wine glass.
The type of font is somewhat determined by the size it is to be etched. I can etch any windows truetype font, but the size has to be large enough that any fine lines are wide enough to etch.
To etch the glassware, I use a stencil called a photoresist. Each glass has to have a new photoresist made to etch it. In order to create the photoresist, I require a black and white image (not colour or greyscale).
As a picture is worth a thousand words, I will illustrate this with five pictures:
These all are much smaller size then the actual images I used.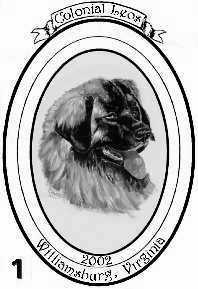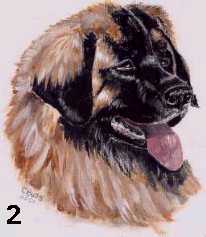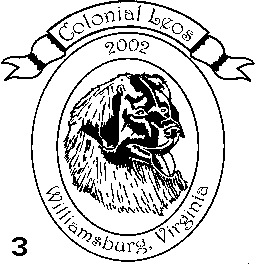 Image 1 was emailed to me by my customer, as a guideline showing what they wanted the finished etch to look like.
Image 2 is the artwork from which to work for the center cartouche - it was also emailed (it was a .jpg file, but I can also use .gif, .tif, .bmp, etc).
Image 3 is my final rendering for the etching - you will note that I removed the center ring and increased the size of the top banner (to get the text larger), and made the image more of a circle, so that the head would be larger. This is what I require as two colour artwork.

These next two images show how a photo is converted to an etchable image, and then the final product.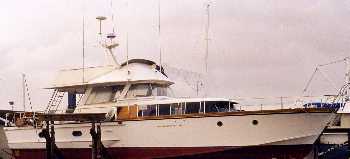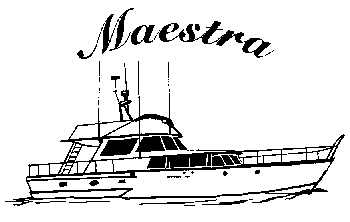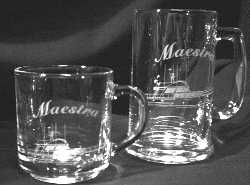 Instead of having the yacht in the shipyard as in the picture, water was placed around it in the etched image, and the boat's name curved over it.
Once this image was finished, it was used on glassware for the yacht - a wonderfully unique gift.
---
Click here to go Home