Enlarged Picture of Etched 15oz Libbey Beer Mug A standard mid sized tankard, a good combination of style, quality and cost.
Manufactured in USA or Mexico by Libbey Glass
Text etched under Claddagh is the symbolism of the Claddagh:
Love - The Heart, Loyalty - The Crown and Friendship - the Hands.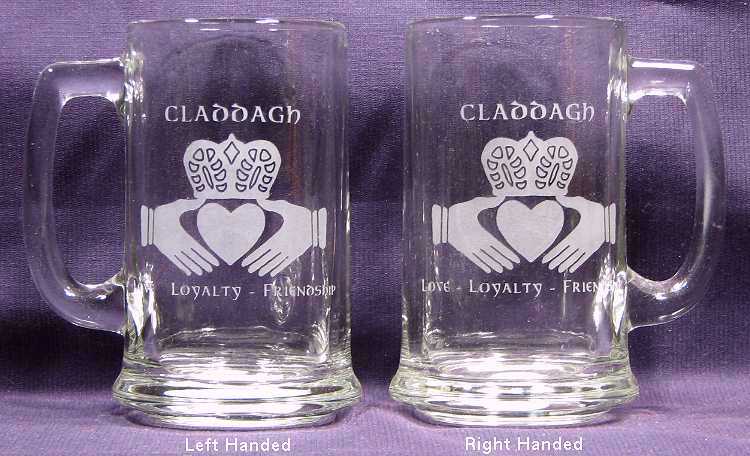 Please specify Right or Left Handed when ordering.